Volunteer with Southeast New Hampshire Habitat for Humanity's Community Toolbox "Fix-It" Home Repair Program
Volunteering Overview
Volunteers are the lifeblood of Community Toolbox. They are how we get the job done, how we serve as many people as possible to further our mission. It is through their generosity and dedication that we can do what we do. No matter what skill set you may have, we probably have a way to put you to work. Together we can do great things!
Fix-it Program
This is our most popular activity and what most people will think of when they consider volunteering with Community Toolbox. This is the meat of why we do what we do – neighbors helping neighbors – creating safe and healthy homes for everyone by installing grab bars, windows, fixing leaks and the like for our neighbors in need. Do you have plumbing, electrical, carpentry or other fix-it skills, or a desire to learn? For more information, check out our Fix-It page. All Fix-It volunteers must be at least 18 years old. No one under the age of 18 will be permitted on Fix-It jobs for safety and liability reasons.
Fix-It FAQ
What kind of work will I do on a Fix-It Job?
Though we'll try to let you know what you'll be doing before your work day arrives, weather and other factors make predicting our fix-it jobs a challenge. Some examples of what you might do include the following:
Window or door installation
Installation of safety and accessibility hardware (ie. Grab bars, rails, ramps, etc.)
Installing insulation
Replacing rotting flooring
Installing or fixing steps
Installing grab bars and stair rails
Light cleaning
Loading and unloading materials
Whatever job you're assigned, make sure you're comfortable with it! If you are unable to complete a task, or feel afraid (not everyone wants to be on the roof!), tell us when you sign up. We won't ever put you in a position to feel uncomfortable – it's important to us that you have an amazing volunteer experience!!
What should I wear?
If you're volunteering at a fix-it job or a kitchen recovery site, wear clothes you don't mind getting dirty, torn, or even ruined. Closed-toe shoes are a must, so put on your sneakers or work boots. We work in all kinds of weather, so be sure to dress in layers that are appropriate for indoor and/or outdoor work in whatever weather is happening during your volunteer day.
What should I bring?
Forms: Please bring a signed Release and waiver form with you to the worksite. No one under the age of 18 will be permitted on site for safety and liability reasons.
Tools: Although we have tools on-site, you are welcome to bring your personal tools. Please make sure to label them! We suggest bringing:
Hammer (at least 16 oz.)
Tape measure
Nail apron or tool belt
Safety glasses
Gloves
Hard hat
If you don't have the above items, don't worry! The tools you need will also be available at the job site.
Lunch: Although sometimes we are blessed enough to have lunch provided by generous donors and volunteers, unless you are told otherwise, please plan to bring a bagged lunch.
Other items like water, sun block, hat, sunglasses, and a camera all will come in handy.
How Do I Sign Up to Volunteer?

Please email Deb at SENHCTB@senhhabitat.org Habitat for Humanity's Liaison to the Program with specific questions about volunteering with the program.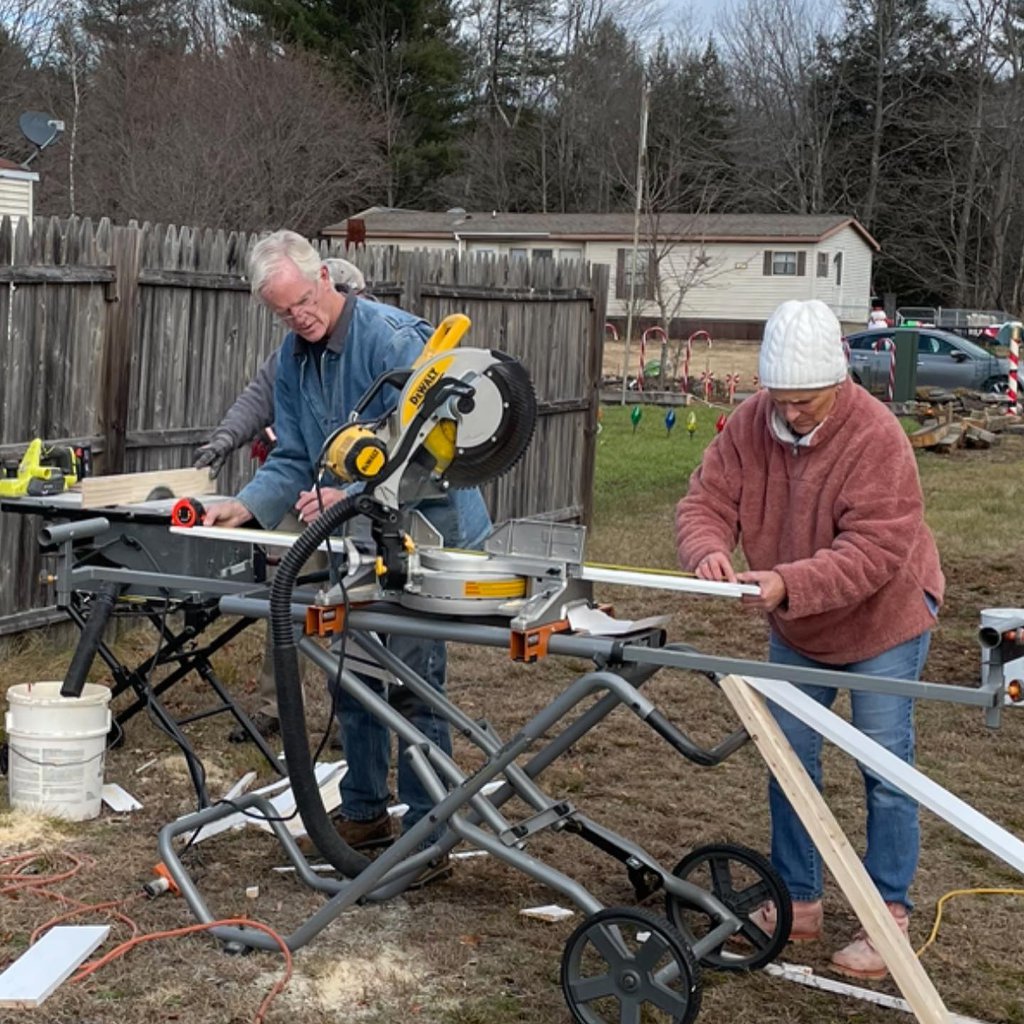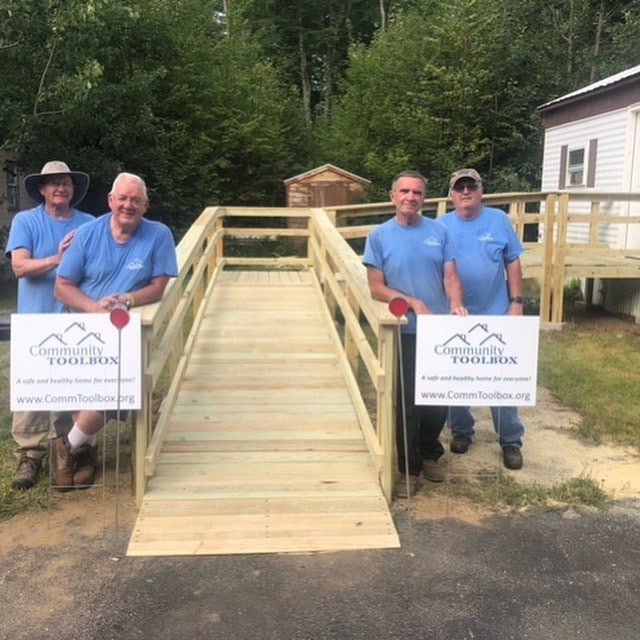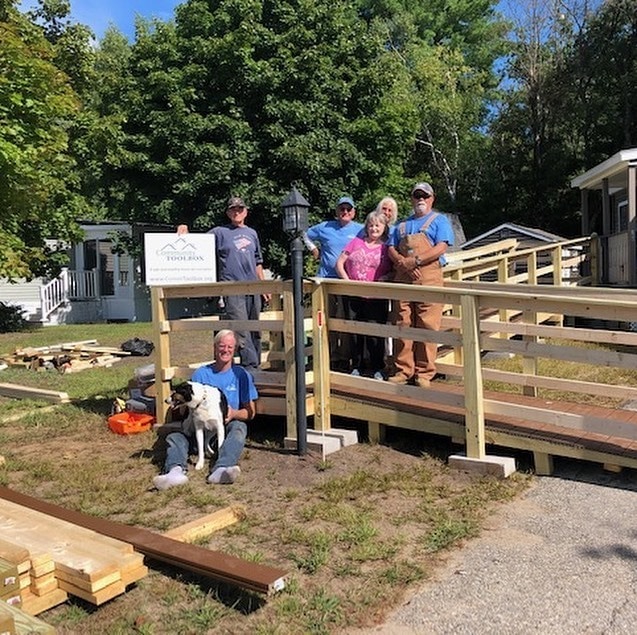 Strafford County:
Barrington
Center Strafford
Dover
Durham
Farmington
Lee
Madbury
Middleton
Milton
Milton Mills
New Durham
Rochester
Rollinsford
Somersworth
Strafford
Parts of Rockingham County:
Atkinson
Brentwood
East Kingston
Epping
Exeter
Greenland
Hampton
Hampton Falls
Kensington
Kingston
New Castle
Newfields
Newington
Newmarket
North Hampton
Plaistow
Portsmouth
Rye
Salem
Seabrook
South Hampton
Stratham