Meet SENH Habitat for Humanity's Partner Families
Real People. Real Results.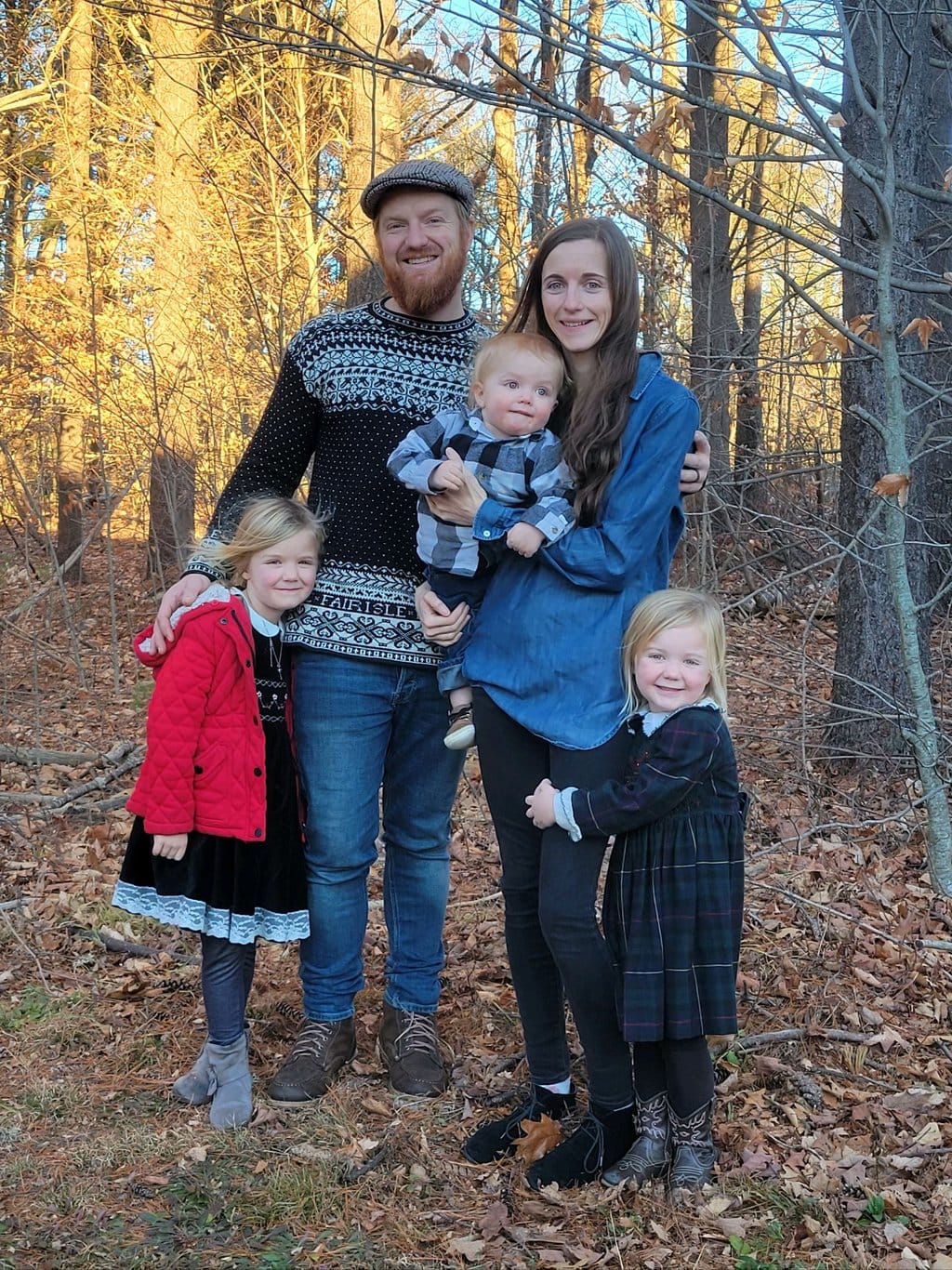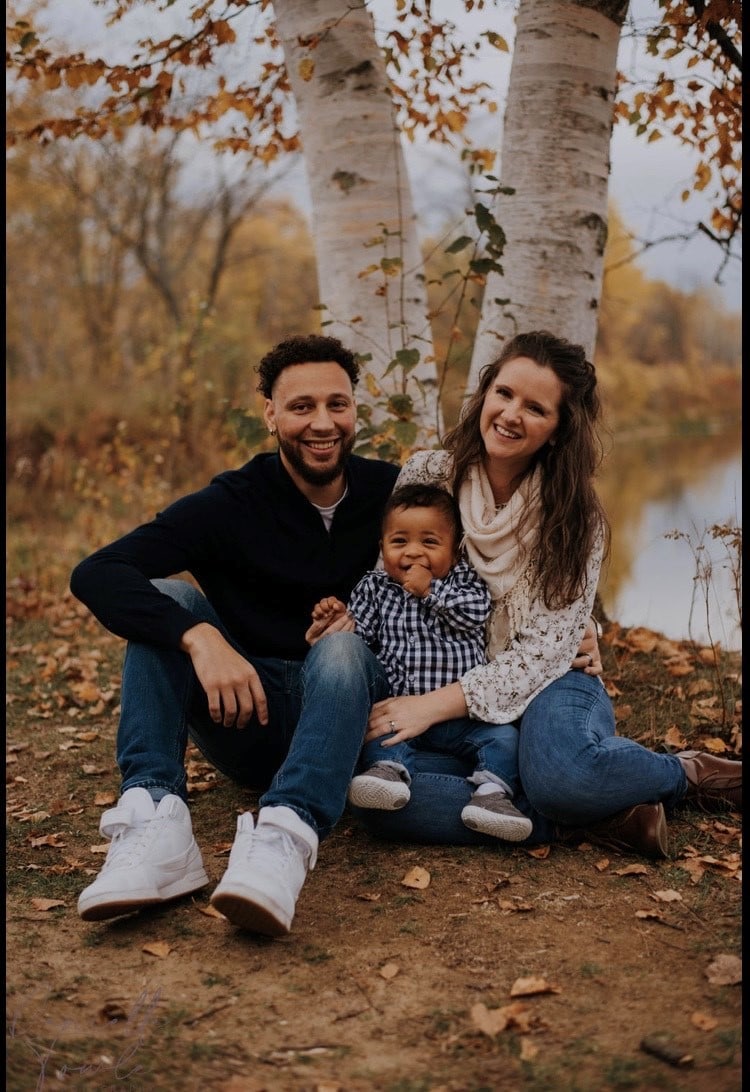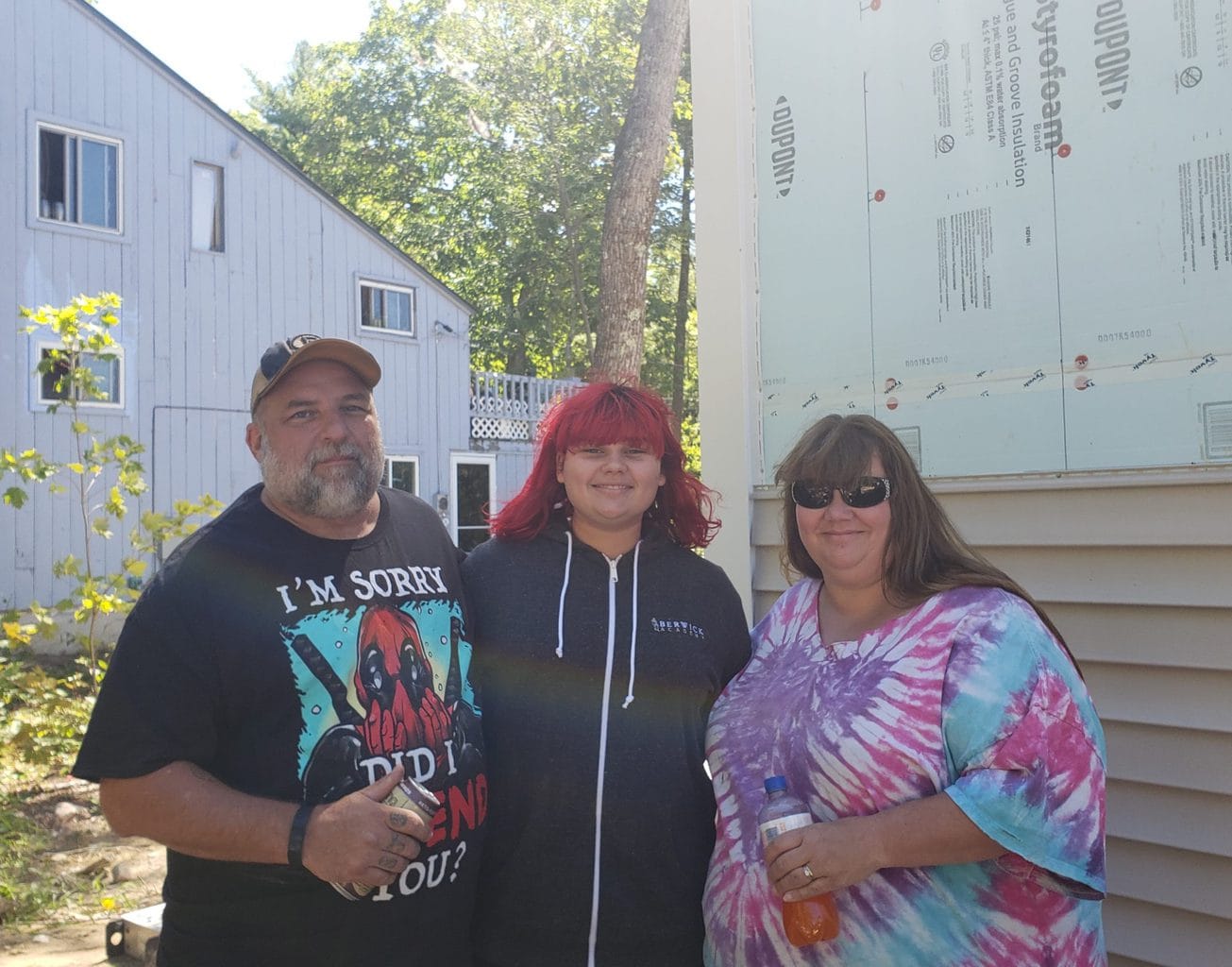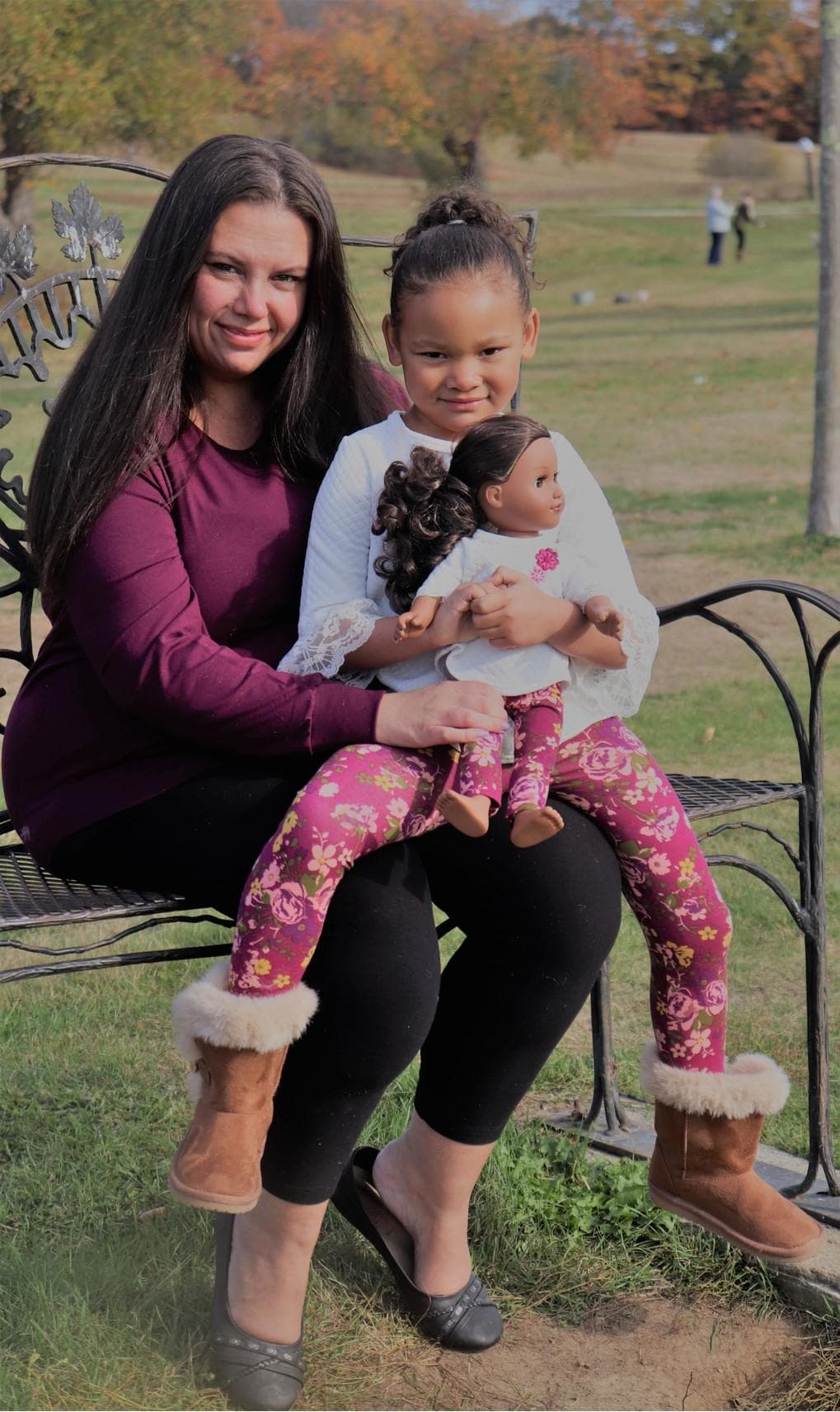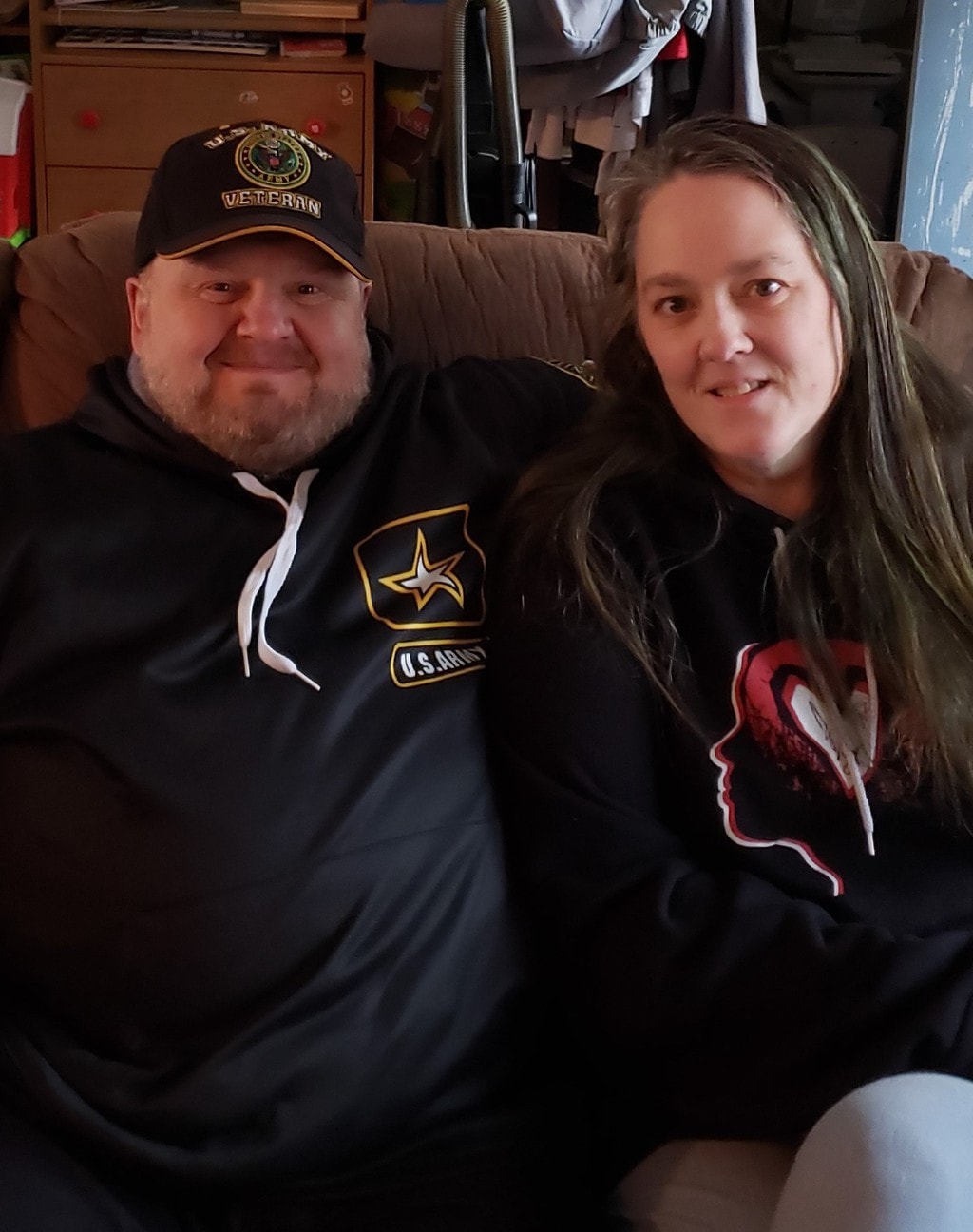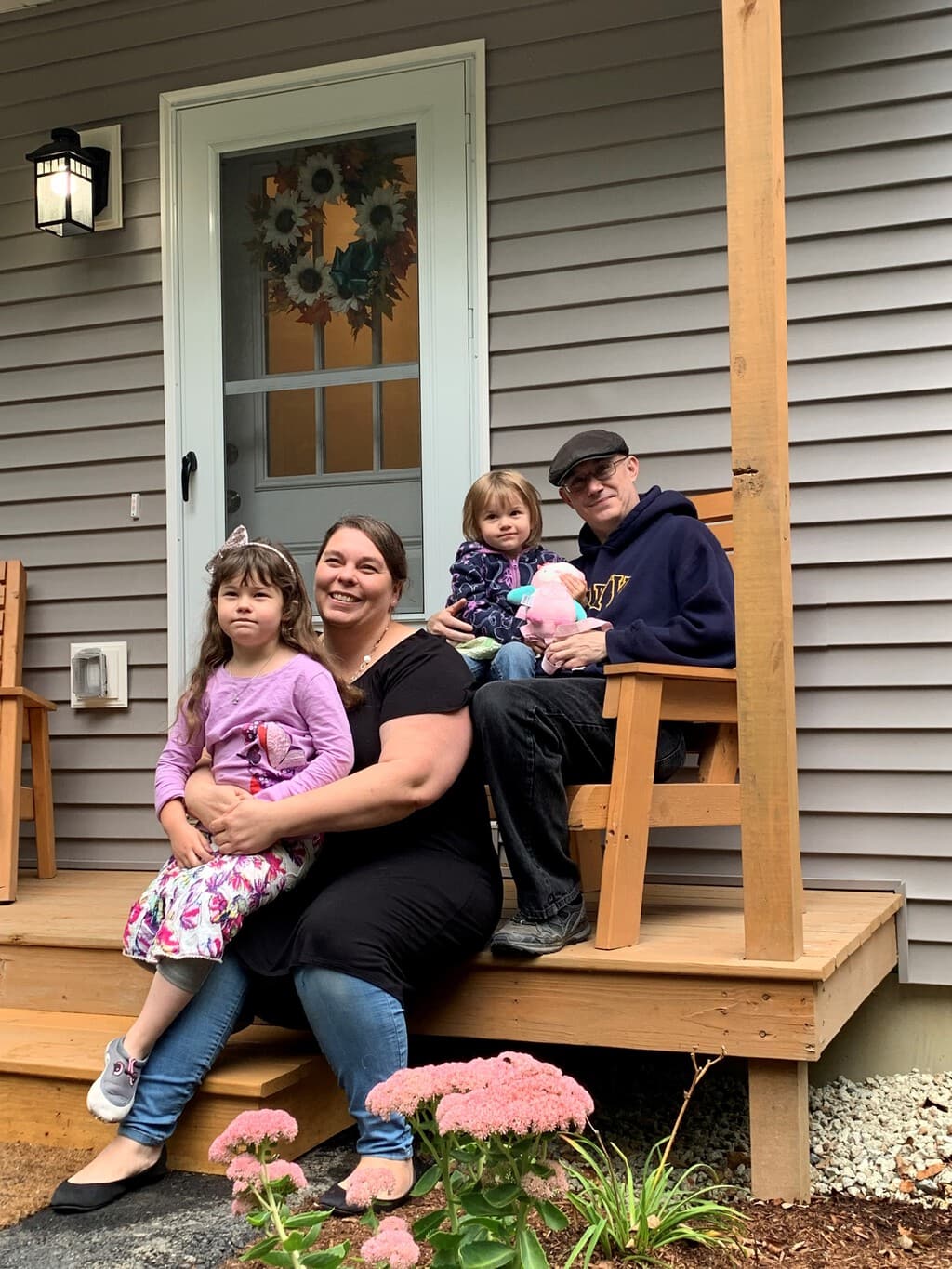 The Galloway Family
We are excited to announce our newest Veteran Partner Family: Mikey and Stephanie Galloway and their three beautiful children.
The Galloway's are in the beginning stages of their journey with SENH Habitat for Humanity. After officially partnering with us in the fall of 2022, the family expressed their gratitude for this opportunity. They shared that they never imagined owning a home and this program has restored their hope and faith for a bright and successful future.
Mikey served in the United States Marine Corps for 5 years as an Intel Analyst and is currently the sole provider for his family. His wife Stephanie is busy homeschooling their children and is the main care giver of their three younger children who are 7, 5, and 2 years old.
Plans for the Galloway Veteran project includes building an energy-efficient single-family home all on one level in Farmington. Design plans include building a four bedroom and two bathroom home. 
The Pires Family
We are excited to announce Partner Family, Steven, Bethany & Levi Pires! 
Steven & Bethany are in the beginning stages of their journey with SENH Habitat. We are thrilled to welcome this hard-working and deserving family to ours. Steven is a hip hop dancer/teacher/choreographer and Bethany leads worship at their local church as a vocalist. Both Steven and Bethany work extremely hard and are learning to navigate through life as new parents.
Together, they hold the Annual 'Breathe Life Benefit' to raise money in support of financially blessing adoptive families in New Hampshire. This team is quite the dynamic duo and we can't wait to see what the future has in store for them!
Steven & Bethany worked alongside our volunteers and staff helping to build the Osgood home (their neighbors) located in Middleton, NH.
The Osgood Family
We officially welcomed a hardworking  Partner Family, the Osgood's!! Michael, Roxanne & Samantha Osgood will become official home owners in the Spring of 2021. The adults of our Partner Families are required to work 250 "sweat equity hours" alongside our staff and volunteers helping to build their home, at the SENH Habitat for Humanity ReStore, fundraising events and in the corporate offices.
Michael & Roxanne worked diligently to complete their sweat equity hours by giving their time in various ways. Mike was present for all of the build days in addition to working his fulltime job and Roxanne volunteered at the SENH Habitat for Humanity ReStore and cooked lunches for our volunteers to enjoy on Saturday's at the build.
The Phillips Family
Became a Habitat Partner Family: August 2020
We are excited to have welcomed  Tanya and Callie Phillips to their beautiful home located in Rochester in August of 2020.
Tanya is currently working towards the completion of her required sweat equity hours at the SENH Habitat for Humanity ReStore and is enjoying settling into their new community. 
The Beauregard Family
Became a Habitat Partner Family: March 2020
In February of 2020, SENH Habitat for Humanity and the Veterans Administration celebrated the completion of its first collaborative construction project in Raymond, for a NH Veteran, Mr. Michael Beauregard and his family.
We thank you for your service, Mike!
This project included a 725 square foot addition providing an American with Disabilities Act compliant accessible bedroom and bathroom on the main living floor of their existing home.
This addition has been truly life-changing for both Mike and his loved ones. This project allows Mike to safely reside on one floor and will remain in his home while aging in place alongside his family.
The Turcotte Family
Became a Habitat Partner Family: September 2019
It's taken a village of volunteers, community members and numerous local businesses donating funds, time, in-kind services and materials to build a home for our newest partner family, the Turcotte's!  Randy and Angela have two young (and energetic) daughters, Emily (5 years old) and Aimee (2 years old).  They recently moved into their new home at 39 Prospect Street in Dover, NH and couldn't be more excited for their future.
Randy is a US Army war veteran with two tours and Angela is a veteran of the US Marine Corps who is partially disabled due to her work as a corrections officer at Quantico.  We began building this home in October 2018, and since that time, the family worked hard to fulfill their sweat equity hours.  They were present on all of the build days and are grateful for the time our volunteers put in to make this difference in their lives.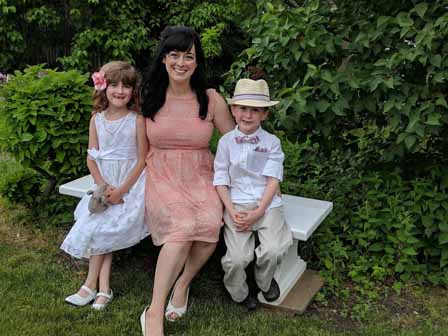 The Lauder Family
Became a Habitat Partner Family: October 2018
Angela Lauder and her twins, Elena and Cohen, are excited to spend their first Thanksgiving & Christmas in their new home! Angela was an integral part of the building process on Four Rod Road and is looking forward to becoming part of the Rochester community. They are all eager to continue their partnership with SENH Habitat for Humanity and want to be involved with helping other families in the future.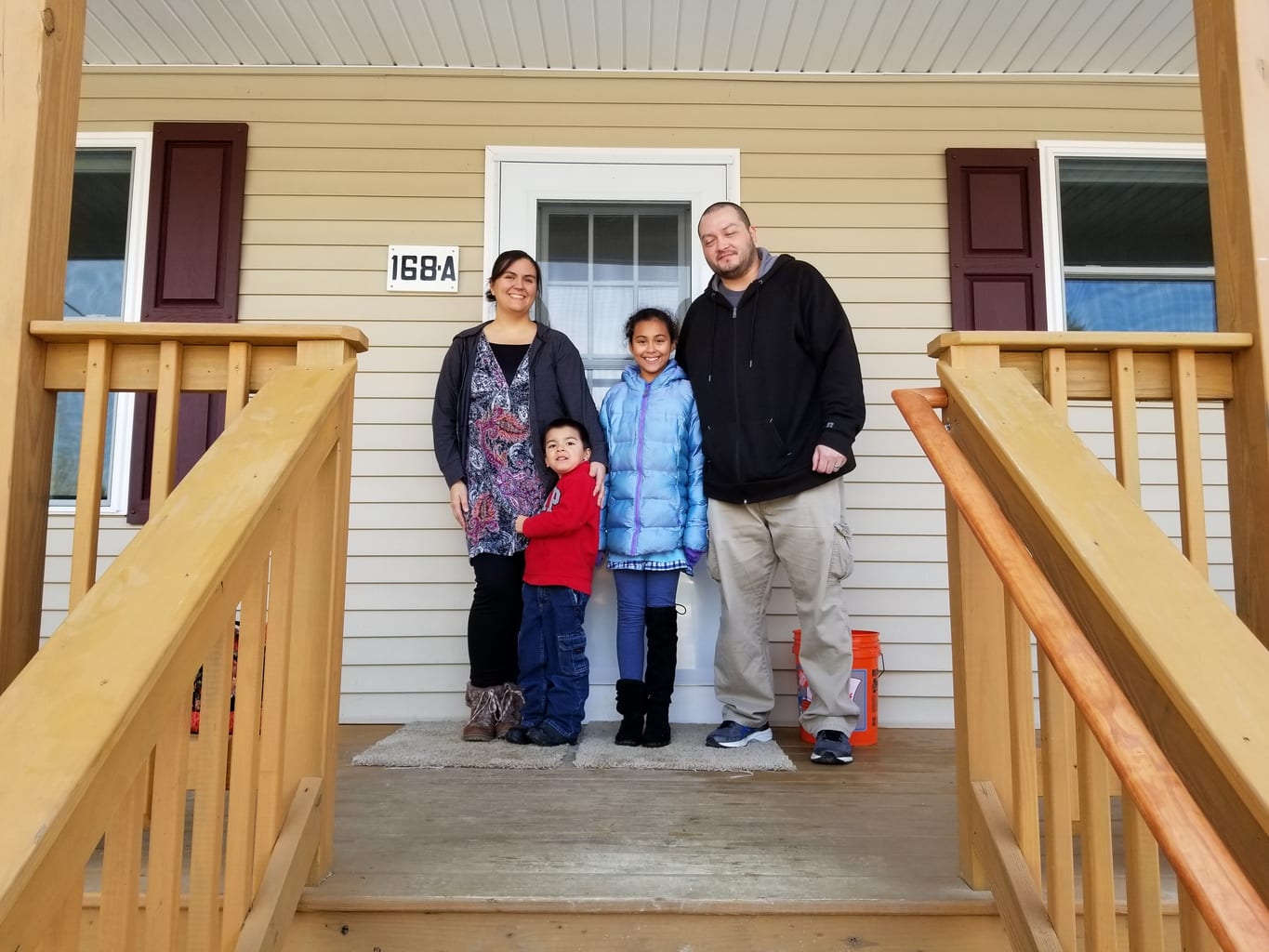 The Knight Family
Became a Habitat Partner Family: April 2018
Gary and Brittany Knight joined the SENH Habitat for Humanity family in April 2018.  They moved from a small apartment in Dover, NH, to a beautiful three-bedroom home located in Rochester, NH.  The Knight's reside at Four Rod Road with their daughter Adrianna (10 years old) and their son Gary (5 years old).  The Knight's enjoy being involved with the organization and are eager to help other Habitat families in the future.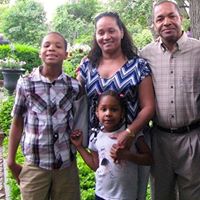 The Agramonte Family
Became a Habitat Partner Family: July 2017
Serafin and Herenia Agramonte have been married since 2005.  They have two children, a boy, Serafin Elieser (9) and a girl, Erolisa (5).  They had lived in an apartment in Dover, NH for 3 ½ years before becoming a Habitat partner family and moving in to their 2 bedroom house they helped build in Middleton. Serafin moved from the Dominican Republic to the United States in 1995 and became a U.S. citizen in 2009.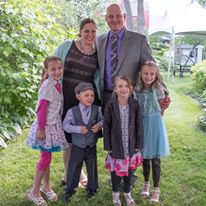 The
Nickerson Family
Became a Habitat Partner Family: September 2016
Matthew and Rachel Nickerson have 4 children; Gabrielle, Lilyann, Alivia, and Levi.  Matthew is a U.S. Army veteran who has struggled with PTSD.  Their son Levi was diagnosed with cancer at 8 months but has been cancer-free for the past 5 years.  Before moving into their Habitat home in Rochester the family had never eaten dinner at home together around a single table.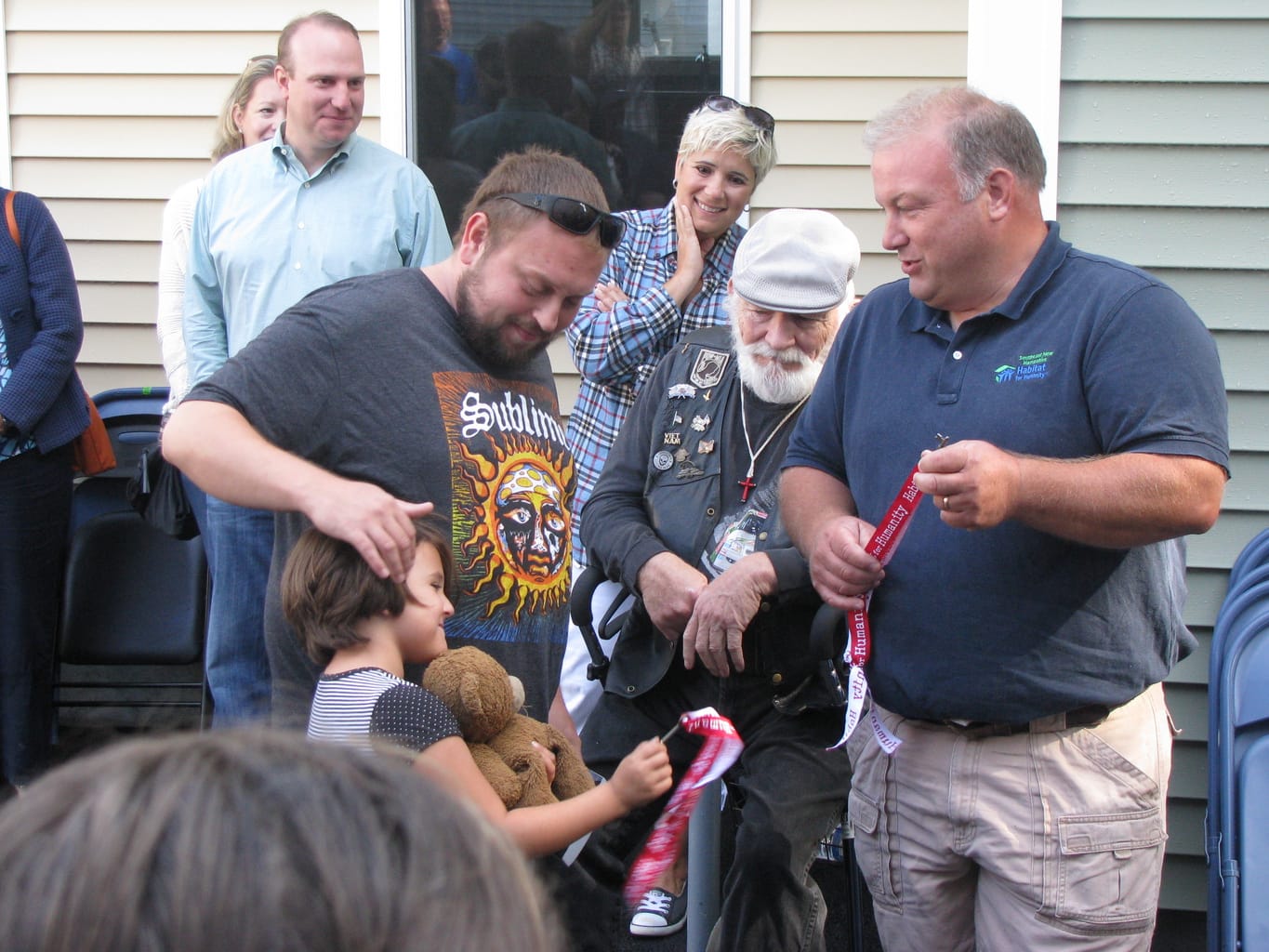 The Waldie Family
Became a Habitat Partner Family: September 2016
Single dad, Justin Waldie, and his daughter Emma moved into the habitat duplex on Glen Street in Rochester from Dover Housing Authority.  While building the house Justin recruited friends, family members and co-workers to help with the construction.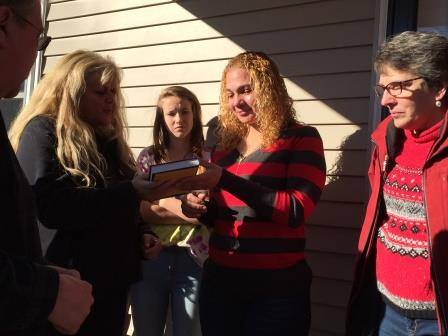 The Albors Family
Became a Habitat Partner Family: December 2015
Aurea Albors has worked in housekeeping at the Portsmouth Regional Hospital for the past 13 years.  She has two sons; Elbert and Isaa. They moved to Berry Court in Farmington from less than ideal housing in Dover.  Aurea is a hardworking single mom who has raised her sons to have the same work ethic.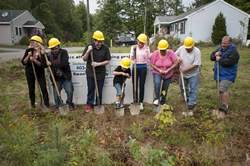 The Shavor Family
Became a Habitat Partner Family: August 2015 
The Shavor family consists of Tracy, her husband Bruce, and four children, ranging in age from 7 to 24.  They had been living at a Dover Housing Authority property on Hampshire Circle since 2006. Tracy said that after dealing with the drama that sometimes surrounds their current home, the family is now lookingforward to living in a quieter area and enjoying tasks that come with homeownership — cleaning the gutters, mowing the lawn, and painting the walls any color they want.
The Shavor family put in their sweat-equity hours working at the construction site every Saturday. They were the first people at the site, even in the during cold winter, always showed up with a smile willing to do whatever needed to be done. Even after they completed on their sweat-equity hours they continued to help build their home, Bruce still volunteers on other builds too!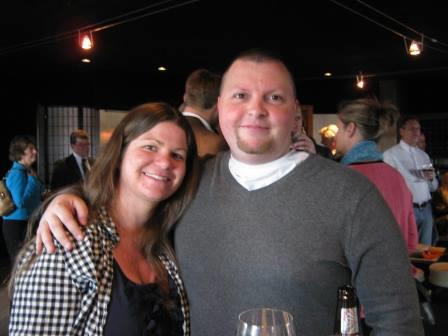 The Brooks Family
Became a Habitat Partner Family: September 2016
The Brooks family, a wonderful family that is made up Justin, Kristi, their daughter Raegan, and their dog Stella. "It was hard for Kristi and I," explained Justin Brooks. "Kristi mentioned we should buy a house, but we just couldn't afford it. Her dad tipped us off to Habitat from talking to someone at their church, so we figured it was worth a shot. After we filled out all the paperwork they told us we would be a great candidate for this home. We went to a few interviews with the board, and next thing you know we're getting a call saying that we got the house. Needless to say we didn't really sleep much that night".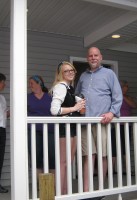 The Norton Family
Became a Habitat Partner Family: June 2013
Rodney Norton and his daughter Hannah graciously accepted the keys to their new home in Rochester. Life has surely changed for Rodney, at one point in his life he was living out of his car, but now Rodney and his daughter have a place in Rochester to call home.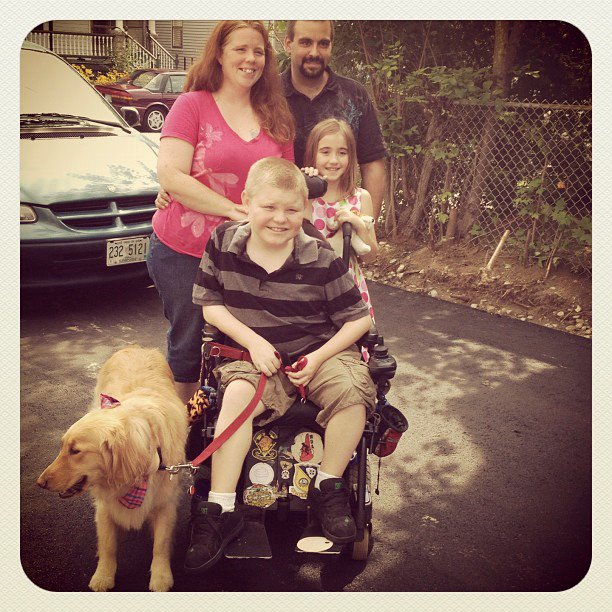 The Tufts Family
 Became a Habitat Partner Family: July 2012
ROCHESTER — Jessica Tufts and her husband have been waiting for a long time to have a home of their own and a place where their son can feel comfortable. Tufts lives with her husband Oliver and her two children, Teagan House, and Alex Tufts, in public housing in Rochester. Teagan has Duchenne Muscular Dystrophy, forcing him to use a wheelchair, and sometimes, things are difficult. Duchenne Muscular Dystrophy is one of nine types of Muscular Dystrophy, a group of genetic, degenerative diseases primarily affecting voluntary muscles.
"We are really, really excited to be moving," Jessica said.
 The washer and dryer, stove and closets are all handicapped accessible. Light switches are lower, so Teagan can access them. There's even an outside elevator to help him get inside. The most welcome improvement for Teagan, however, is the bathroom. While in public housing Jessica had to lift him up over a lip to the shower. As Teagan hit 100 pounds, it was getting harder and harder. "We built a special shower," said Keith Faris. "Just seeing (Teagan's) face made all the work worth while." A specially designed shower wheelchair now allows Teagan to be wheeled directly in.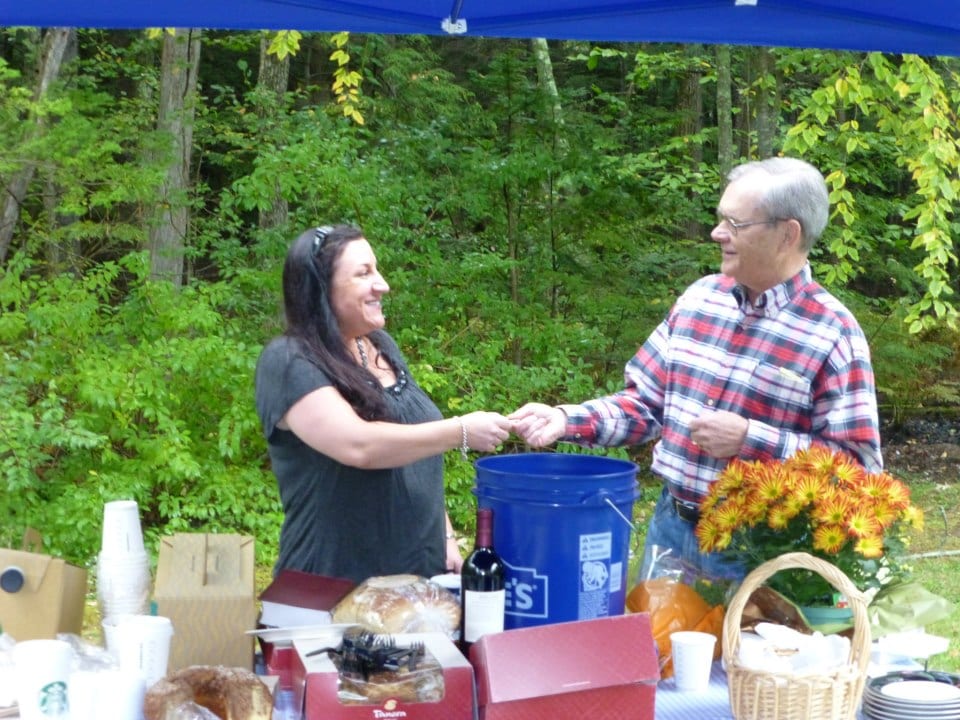 The Kimball Family
 Became a Habitat Partner Family: September 2012
Donna and her son Nakota, became a Partner Family in 2012. They moved into a two-bedroom condo in Dover, donated by the lovely and generous Paul and Jan Collier.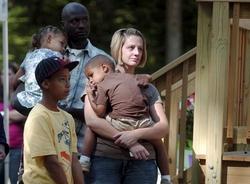 The Pare Family
 Became a Habitat Partner Family: September 2011
Jennifer Pare and her three children – Terrell, Amarion, and Tanaysha.
Pare participated by not only helping with the wood deck and lugging around sheet rock, but with painting. "I'm a professional painter now," she said with a laugh. Jenn was excited about making use of the large yard. At her previous place, she said the backyard was the size of the awning on the new house.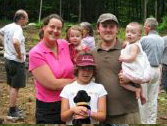 The Baird-Forner Family
Became a Habitat Partner Family: June 2008
 The Baird-Forners have an adorable 8-year-old daughter, and have been blessed with two sets of twins within 12 months of each other. Emily is now the proud big sister of two brothers and two sisters! Sara, the children's mom, only wishes for a stable environment for her family. Due to circumstances beyond their control, such as their apartments being bought and sold off as condos or living in apartments that were not safe for their young children, they have had to move eight times in Emily's short life. Having a safe, secure and permanent place to call home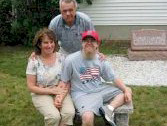 The Larson Family
Became a Habitat Partner Family: November 2007
The Larsons are just amazing. They've had some difficult medical issues to work thru that would cause some to give up hope for better days,but they've rallied around each other and are stronger for it. Their son, Tim, has chosen to leave college in order to provide the necessary care that his older brother Jeffrey needs 24 hours a day. He also supports his Dad who is working thru some difficult health issues. Their mom, Mary, a second grade teacher in the SAU 16 school system, is a bright light always bringing hope for a brighter day and working hard to support this family of four.
Click on the following link to view our application to become a Partner Family:
SENH Habitat for Humanity Housing Application 
More Habitat Families
Mercedes Family: Rehabilitated house in March, 2005
McNeal Family: Rehabilitated house in October, 2001
Carlberg Family: New house in May, 2001
Walsh Family: New house in April, 2000
Fithian Family: New house in April, 1998
Beata Family: New house in March, 1998
Allain Family: Rehabilitated house in December, 1996
Taylor Family: Rehabilitated house in December, 1996
Pelletier/Lepene Family: New house  September, 1994
Mayberry Family: Rehabilitated house in August, 1992
Dow/Blazon Families: New house in January, 1992
Stevens Family: New house in January, 1991
There are many hard-working families in our community, like the families listed above, that qualify for Habitat's program and we need your help to serve them. Please donate today. If you have any questions, please call us at (603) 433-9555 or send us an email at executivedirector@senhhabitat.org.